From Monday, June 20 through Saturday, June 25, 2011 Economic Policy Institute (EPI) – Sofia, Bulgaria held its 12th Summer Seminar for Young Public Servants from South East Europe and the Black Sea Region: Efficient Membership and Successful Preparation for European Union (EU) Accession.
The Seminar took place in Varna, Bulgaria. 32 young public servants from 15 countries, representing new EU member states, EU accession countries and the Black Sea Region, participated in this year's edition of the Summer Seminar.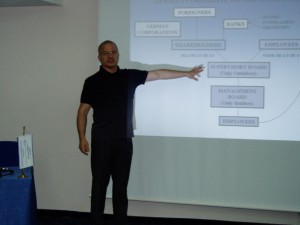 On Thursday, June 23, 2011 Geoffrey Mazullo, Principal, Emerging Markets ESG and Adjunct Professor, School of American Law (SAL) – Poland conducted an interactive workshop entitled, "Financial and Extra-Financial Reporting by Listed Companies in South East Europe (SEE)."
Following a presentation of environmental, social and governance (ESG) indicators and their impact on corporate performance, participants analyzed several mini-case studies about ESG reporting in Central and Eastern Europe, SEE, countries of the Black Sea region and other emerging markets.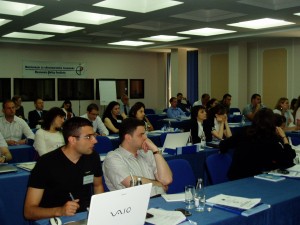 To download the three presentations delivered during the interactive workshop, please click on the links below:
Presentation – Financial and Non-Financial Reporting by Listed Companies in SEE – EPI Summer Seminar – June 23, 2011.pdf
Presentation – PFS Program Surveys – EPI Summer Seminar – June 23, 2011.pdf
PFS Program – Investor Relations Online – Survey Brochure -March 2011.pdf