According to the Polish Central Statistical Office, there are currently more women (51.6%) than men (48.4%) in Poland. Despite this, the proportion of women in top management and on the boards of the largest listed companies in Poland remains strikingly low.  Agnieszka Ploetzing, graduate of the School of American Law (SAL), Gdansk, Poland, conducted for Emerging Markets ESG a survey of gender composition of management boards and supervisory boards of the twenty largest companies listed on the WIG20, the main, capitalization-weighted, index of the Warsaw Stock Exchange (WSE), as of June 30, 2013.  Women represent 10% of management boards and 14% of supervisory boards of WIG20 companies.
Although women are better educated than men in Poland, nevertheless, at present they still tend to be tied to mid-tier management positions. However, the situation seems to be changing. The Council of Europe, the European Commission, several European national governments and many non-governmental organizations (NGOs), including professional associations, have undertaken efforts to diversify the gender composition of management and supervisory boards. Some countries, for example France, Norway and Spain, are forcing the changes through national legislation. In other countries, corporate governance codes are being used to promote gender diversity in management and on boards of listed companies.  The debate on the topic in Poland is hot; there are opponents and supporters of the theory that when more women are seated in top management positions, the probability of corporate financial success greatly rises.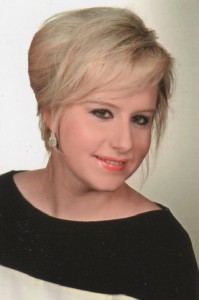 In an article written exclusively for Emerging Markets ESG, Ms. Ploetzing analyzes gender diversity in senior management and on corporate boards in Poland, and compares/contrasts the Polish situation with European and global trends.
You may download the article and the survey database by clicking on the respective link below:
EM ESG – Article – Gender Composition of Management and Boards of WIG20 Companies – June 30, 2013; and

EM ESG – Survey – Gender Composition – WIG20 – June 30, 2013.